Company's Profile
---
The Brand "KLAOUDATOS" was founded many years ago when the grandfather "Thanos"  started together with his family a store chain under the family name KLAOUDATOS, that provides a big amount of items, useful for all kind of excursions, specialized though to mountain's sports or sea's.
Many years later, Thano's children started to run their own shops that deal with the trade of clothing, sportswear and skiing items using the same name, "KLAOUDATOS". These businesses were above all, a family affair and as a result, the children of the family qualified in the field of trade from a young age, manage to built step-by-step their own experience.
Consequently, in 2008 the grandson "Thanasis Klaoudatos" made a new start by opening its own KLAOUDATOS stores,  that operates in places of Athens, Distomo and Kalavrita. Being a skier himself and having at least 20 years of experience, he is the man who moves the threads of this business, treating this business himself as a family affair!
Having extensive experience in skiing, we specialize in ski and snowboard equipment, providing a variety of products at the best market prices. Based in our great knowledge of the subject we can help you choose the right equipment for skiing through the wide range that we have in our stores. We also provide high quality and economical solutions concerning the appropriate equipment that will make every trip to the mountain, the countryside or to a cold place unique.
We remain always at your disposal, providing know-how and full support for every product, and we can lead you to the most suitable choice of your need.
With respect and understanding to your needs, we aim at guaranteed product quality and prompt service, both during your visit to our stores and after the completion of your purchases, through a specialized Service department.
Visit now our KLAOUDATOS stores, in order to be informed about your choices in the types of skiing by our experienced staff. Our friendly service and our know-how are always at your disposal, for the selection of the most suitable equipment for your favorite sport, activity or walk.
Experience, Specialization, Expertise and Service are what characterize our team.
In KLAOUDATOS stores we respect the customer, we recognize his needs and we stand worthy of his expectations. We are waiting for you!
Products
---
Climbing
In our shop you can find a big variety of climbing accessories and shoes. The brands that we work with are EVOLV, WILD COUNTRY AND SALEWA.
Camping
In our store you will find branded and quality items related to camping and anything that will make your stay in the countryside, on the mountain or at sea more comfortable and pleasant. We have the leading companies in the field such as POLO, IGLOO, GRASSHOPPERS, PANDA, BESTWAY
Beach equipment
Our store provides you with the opportunity to purchase many items including swimwear, flip flops, chairs, sunbeds, umbrellas and many other products, for your trip to the sea. We have the leading companies in the field such as WANTALIS, SPORTS, SUMMERCLUB, BESTWAY, PANDA, IPANEMA, FREEGUN
Backpack
In our store you will find a wide range of backpacks depending on the capacity you need from 10L to 65L, waterproof with anatomical back, depending always on your needs, such as hiking, skiing, camping or for everyday use and travelling. If you need something different from our store collection, we can always look for it with our partners. In our store you will find some of the famous brands in backpacks, such as Polo, Elan, Dynafit, Arva etc.
ISO-THERMING first layer clothes
Our store provides a big variety of products in iso-therming blouses and trousers for all the ages and in all sizes. Our sizes start from 74cm children's height and we go up to the 4XL size for men and women respectively. Some of the known brands you will find are Five Seasons, Dynafit, Pinewood, Icepeak, Thermowave, Puhu and Polo etc.
Waterproof
Our store has an extensive range of waterproof clothes, such as trousers, jackets, pontzo, in a variety of colors and sizes from XXS to 4XXL. Specially designed for the raining days, ideal for hikers, drivers, workers in outdoor spaces and for everyone who doesn't want to get wet! In our store you will find waterproof clothes by famous brands, such as Polo, Pinewood, Five Seasons, Killtec and Trespass etc
Fleece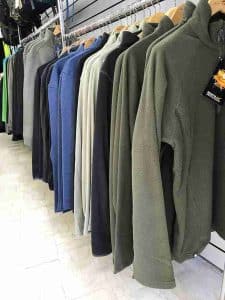 In our store you will find a wide range of fleece clothes, such as blouses, vests, jackets, trousers, in a variety of colors and sizes for all the ages, starting from children's height 74cm and going up to 4XXL for men and women, respectively. Fleece clothes warm us up on the cold days of the winter, wearing them together with the jacket or without, for the adventurous! Winter, although, is not the only time of the year that you can wear them. They can be used also, in spring and autumn, as a <<seasonal jacket>>. Some of the well-known brands in Fleece ,that you will find in our store, are Polo ,Berg, Regatta, Salewa, Five Seasons etc.
Vests
In our store you will find a variety of vests for men and women, breathable and waterproof. The vests are more preferable in autumn and spring, when the temperature gets cooler. Also, you can wear them during winter together with your jacket for extra warmth. In our store you will find vests in some of well-known brands, such as Polo, Pinewood, Berg, Five Seasons etc.
Trousers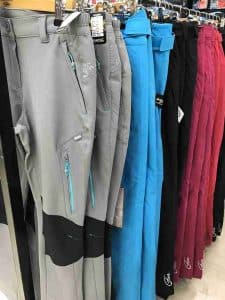 In our store you will find men's and women's hiking pants with breathability, waterproofing, air vents and windbreakers. Depending on your needs, we will help you to find the most suitable trouser for you. Some of the famous brands in hiking pants, such as Pinewood, Graghoppers, APU, Regatta and Five Seasons, are waiting for you in our store.
We also provide ski/snowboard trousers in a variety of colors and designs, very warm, breathable, windbreaker and waterproof, an ideal option for snow sports or even for an excursion in a cold place. Our ski/snowboard trousers are available from children's height 86cm and going up to 4XL for men and women respectively. Some of the brands in ski/snowboard trousers you will find, are such as Five Season, Jack Wolfskin etc.    
Jackets
Our store provides ski/snowboard jackets in a variety of colors, designs, very warm, breathable, windbreaker and waterproof, ideal for your snow activities or even an excursion in a cold place. You will find also semi-jackets suitable for a walk in cold places. The jackets are available from children's height 86cm and going up to 4XL both for men and women. In our store you will find brands such as Salewa, Jack Wolfskin, Five Seasons, Regatta etc.
Shoes
The variety in footwear that you can find in our store varies in designs, colors and features. The shoes we offer, which are suitable for trekking, hiking, hunting or just a walk in cold climates, are waterproof, breathable, with interior linings, soft or hard sole, for men and women respectively. Some of the brands you will find are Lytos, Scarpa, Salewa, Zamberlan, Berg.
Accessories
In our store there is a wide range of accessories:
1. Gloves
2. Hats
3. Beanies
4. Masks/Mountain glasses
5. Caskets
6. Socks
7. waterproof gaiters
8. hiking poles
9. Waterproof spay/cream
10. Ski/snowboard boot cases
11. Flasks
12. Sleeping bags
13. First Aid Kits
14. Running accessories (Belts, armbands etc)
15. Waist Bags
16. Camping accessories
17. Beach accessories
18. Sun glasses
Ski/Snowboard Equipment
Having an extensive experience in this field and always working with the best brands in the market, such as Elan, Dynafit, Black Crows and Blizzard for skis and Alpina, Dynafit, Nordica and Tecnica for ski boots, we provide a wide range in skis and boots for all the levels, all the ages and all the needs. Always with the most advanced models of the market, making your shopping experience unique.
Also, in our shop you can rent ski or snowboard equipment. We provide standard models for beginners and intermediate and VIP models for advanced.
Service
Our specialized staff can provide a ski or snowboard service at your equipment. The service materials that we use are Maplus. The service can be realized in our store at Peristeri all the time of the year and in our stores at Distomo and Kalavryta during winter.
Stock And Offers
---
In the store of Peristeri you can also find stock products with a discount of -70%
Our Store
---
Athens – John Kennedy 84, Peristeri
In our store in Peristeri you can find a wide variety of jackets, isotherms and clothing in general for cold excursions at very low prices! You can also choose stock products with a -70% discount.
Brands
---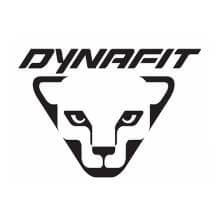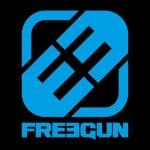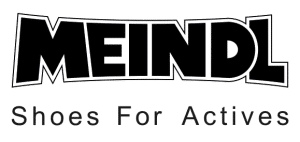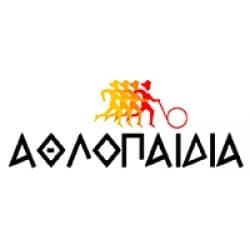 Dealerships
---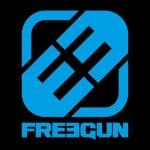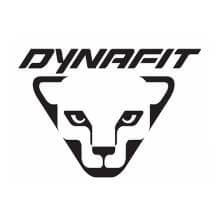 Contact
---
Address (Central store): Athens – John Kennedy 84, Peristeri
Phone: +30 210 5763935
Fax: +30 210 5773390
E-mail: info [at] klaoudatos.gr
You can contact us for anything you want to know about our products, stores or services both by phone and through the contact form. We will answer you as soon as possible.